Welcome to Jones & Ellender Contractors, Inc.

Your home is the most important asset you have, so when you're ready to build or remodel, get yourself the best General Contractor in the business!

Jones & Ellender Contractors, Inc. was founded in 1965. We're a family owned and operated business with 45 years of experience in residential and commercial construction. Our employees have been with us for 20 years and more...providing quality, customized work to meet your needs.

We are fully licensed and insured, and take pride in the work we do.  Most importantly, we work hard to finish each project on time-on budget, and to your satisfaction!

We want to be your builder!

Jones & Ellender Contractors, Inc.




P.O. Box 1187

Patterson, La 70392

P: 985-395-3201

F: 985-395-3201

C: 985-397-1947






"Very professional personalized Service. Always honest and sincere, a great company you can trust!"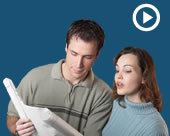 Kitchen & Bathroom Remodeling

Interior & Exterior Painting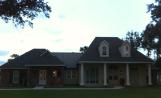 Call us for your Custom Built Home or Commercial needs...

1.  Customers come first

2.  45 Years of Experience

3.  Quality work is the            foundation of our                business!