"Very professional personalized Service. Always honest and sincere, a great company you can trust!"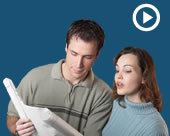 We offer a wide variety of services from partial remodels to new build construction.  We will customize your home, office, camp, as well as furniture to meet your needs. We have access to many experts in a wide variety of specialized trades and pride ourselves on bringing the experienced person available in each field to your project.

Our materials and subcontractors are provided locally, however, we will accommodate the customer on special requests. And because we manage the whole process from top to bottom, we ensure a quality result.  Call us for a free consultation and estimate at 985-395-3201.

Our services include:

  -  

  - Framing

  - Foundation & Concrete

  - Plumbing

  - Electrical

  - Air Conditioning

  - Roofing

  - Permits & Inspections









Call us for your Custom Built Home or Commercial needs...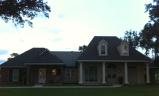 P.O. Box 1187

Patterson, La 70392

P: 985-395-3201

F: 985-395-3201

C: 985-397-1947

We want to be your builder!

Jones & Ellender Contractors, Inc.

1.  Customers come first

2.  45 Years of Experience

3.  Quality work is the            foundation of our                business!